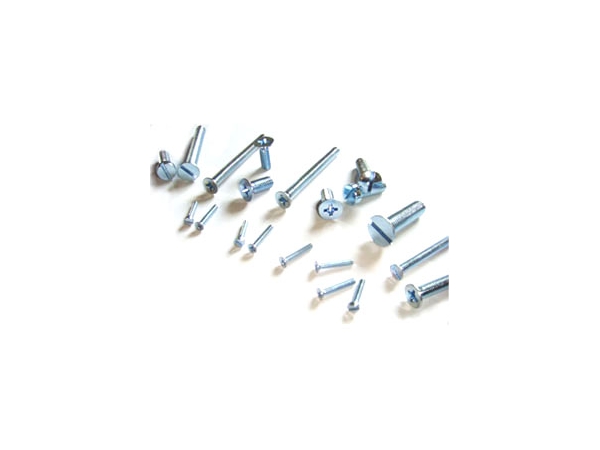 Carbon Steel Machine Screws
Carbon Steel Machine Screws
Brief Introduction of Our Carbon Steel Machine Screws
Carbon steel machine screws has won praise and trust from customers both at home and abroad due to their flawless quality. Carbon steel machine screws are our principal standard fasteners. At present, We are engaged in manufacturing more standard fasteners products, such as: carriage bolts, wood screws, etc. In addition, our Carbon Steel Machine Screws are customized in terms of color, size and model. Any orders of Carbon steel machine screws and other standard fasteners are available. Please feel free tell us your needs.
Features of Carbon Steel Machine Screws
The carbon steel machine screws can join two parts into one union by connecting the screw thread. First, you can make a hole in one part, while creating an internal screw thread in the other. Also you can make two holes in both of them. Then, you can connect them with nuts. The Carbon steel machine screws are now in widespread use.
Technical Parameter of Carbon Steel Machine Screws
Product

Standard

Model

Diameter

Length

Machine Screws

DIN

SM-1 Slotted Fillister head screw

M3-M12

5--150

SM-2 Slotted Flat round head screw

M3-M10

5--150

SM-3 Slotted Countersunk head screw

M3-M12

5--150

SM-4 Slotted Raised countersunk head screw

M3-M12

5--150

SM-5 Cross recessed countersunk head screws

M3-M10

5--150

SM-6 Cross recessed raised countersunk head screws

M3-M12

5--150

SM-7 Cross Recessed pan Head Screw

M3-M12

4--150

Screws, corrugating

M4--M12

6--150

Screws, washer, Truss head

M4--M6

8--70

SM-8 Inner Hexagonal countersunk head screw

M4--M12

8--150

SM-9 Hex head screw, washer

M5--M12

10--150

ANSI

SM-10 Slotted Countersunk head screw

6-32----3/8-16

3/8----5

SM-11 Cross recessed countersunk head screws

6-32----3/8-16

3/8-----6

SM-12 Slotted Raised countersunk head screw

6-32----3/8-16

3/8----6

SM-13 Cross recessed raised countersunk head screws

8-32----3/8-16

3/8----6

SM-14 Slotted Flat round head screw

6-32----3/8-16

1/4----6

SM-15 Cross Recess Flat round head screw

6-32----3/8-16

1/4----6

SM-16 Slotted oval head screw

6-32----3/8-16

3/8----6

SM-17 Screws, cross recessed, oval head

6-32----3/8-16

3/8----6

SM-18 Slotted sphere head screw

6-32----3/8-16

3/8----5

SM-19 Slotted hex head screw

6-32----3/8-16

3/8----6

SM-20 Slotted cup head screw

6-32----3/8-16

1/4----6

SM-21 Cross Recessed cup head screw

6-32----3/8-16

1/4----6

BS

Screws, corrugating

3/16----3/8

1/2----6

Slotted cheese head screw

1/8----3/8

1/4----6

Slotted countersunk head screw

1/8----3/8

3/8----4

Slotted hex head screw

 

 

Nonstandard screw

M4----M12

8----150
Feedback Form
Other Products
Share
Tags
PHOTOS