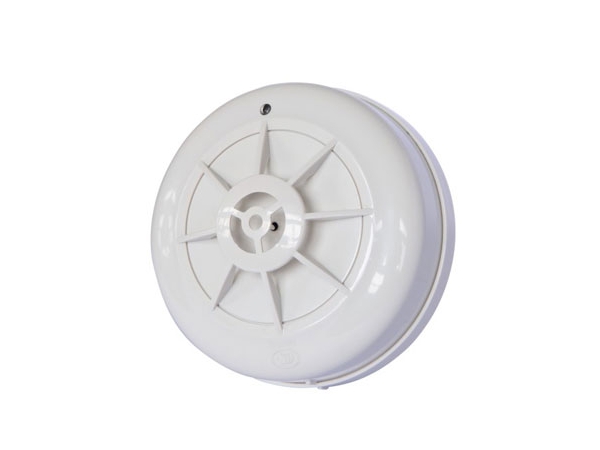 HF-451
Fire Alarm Detector, HF451

Features
1. Thin design, just 38mm
2. Adopting SMT technology, the fire alarm detector is featured by high security.
3. It adopts special methods for moisture proof, antisepsis and mildew proof.
4. The fire alarm detector uses flame retardant and thermoplastic materials.
5. The head can easily be plugged into the base.
6. SEMS screws for easy wiring. 
7. 2-wirewithout polarity

Application
Conventional Heat Detector

Technical specification
Operating Voltage: DC20V~DC28V
Standby current: ≤60μ A
Alarm current: ≤36mA
Dimensions: D100mm X H43.8mm (with base)
Weight: 158g (with base)
Environmental conditions: Temperature: –10~ 50°C,  Related Humidity: ≤95% (40°C ±2°C )

Longhorn is a China fire alarm detector manufacturer and supplier. We offer fire alarm detector, and dialing burglar alarm, ePIR detector. Our high quality products are offered at competitive prices. Longhorn is located in China, and the full chain of manufacturing magnetic door detector, alarm indicator can be completed in China, even in one city. Lower manufacturing cost saves your purchasing cost. The more details of each product are shown on the page with description.
Feedback Form
Other Products
Share
Tags
PHOTOS