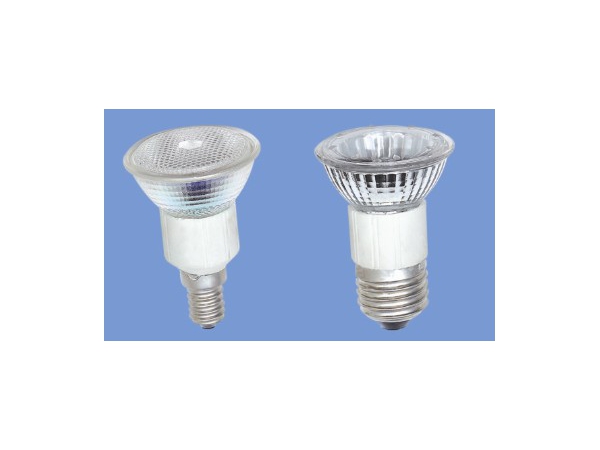 JDR/C Halogen Reflector (220V-240V)
JDR/C Halogen Reflector (220V-240V)

Features
1. The halogen reflector is designed with front glass versions, which can add protection and durability.
2. Beam by this halogen reflector can spread from spot to flood.
3. High quality dichroic coating
4. Philips Halogen lamps used with it can last 1500-2000 hours rated average life.
5. It can provide bright, white light.
6. This halogen reflector is available in 35 and 50 watts spot and flood 230 and 240 volts.

Applications
This halogen reflector is ideal for retail, residential, and commercial applications. It can be used for indoor and outdoor use.

Technical Specifications
| | | | | | | |
| --- | --- | --- | --- | --- | --- | --- |
| Code | Volts(V) | Watts(W) | Beam Angle(°) | Axiscd(cd) | Life Hours(H) | Base Type(B) |
| JDR C | 220~240 | 35 | 36° | 394 | 1500 | E14 E26 E27 |
| JDR C | 220~240 | 50 | 36° | 788 | 1500 | E14 E26 E27 |
Equipment Maintenance
Please turn off electric power before light installation and replacement and don't take it off until it become cool.

HUARI is a major manufacturer of halogen reflector, based in China. We offer various types of products such as halogen reflector, LED light bulb, sealed beam PAR lamp and so on. Our products are high quality and competitively priced. Our full chain of manufacturing full spiral energy saving lamp, single ended metal halide lamp can be completed in China, even in one city. Our lower manufacturing cost can save your purchasing cost. A more detailed description of our product is shown on the page.
Feedback Form
Other Products
Share
Tags
PHOTOS