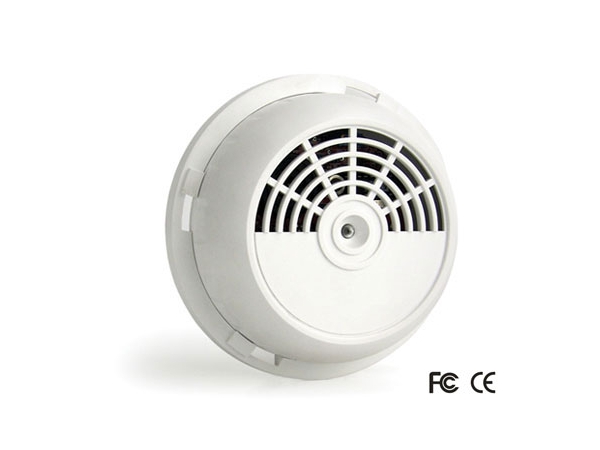 LH-86G
Ceiling Detector, LH-86G

Features
1. The detector is designed with MCU processor
2. It is ceiling mounted and can alarm independentlyor by networking.
3. Direct current 12V
4. The detector can auto reset after alarm.

Technical Specifications
1. Detecting Gas:Town Gas.CO
2. Working voltage:12V DC
3. Standby Current:≤120mA
4. Alarm Current:≤60mA
5. Alarm Density:50~300PPM
6. Buzzer:≥70dB(1m)
7. Operating Condition:-10℃~ 55℃; Relative Humidity≤90%RH
8. Stability:Regular Alarm Density Error±80PPM
9. Repeatability:Repeative Alarm Density Error±80PPM
10.Alarm Density Error:±80PPM
11.Alarm Mode:Sound&Flash Alarm/Network Alarm Signal
12.Size:Φ115×51mm

Longhorn is a China ceiling detector manufacturer and supplier. We offer ceiling detector, and photoelectric smoke detector, glass break detector. Our high quality products are offered at competitive prices. Longhorn is located in China, and the full chain of manufacturing alarm indicator, fire alarm detector can be completed in China, even in one city. Lower manufacturing cost saves your purchasing cost. The more details of each product are shown on the page with description.






Feedback Form
Other Products
Share
Tags
PHOTOS