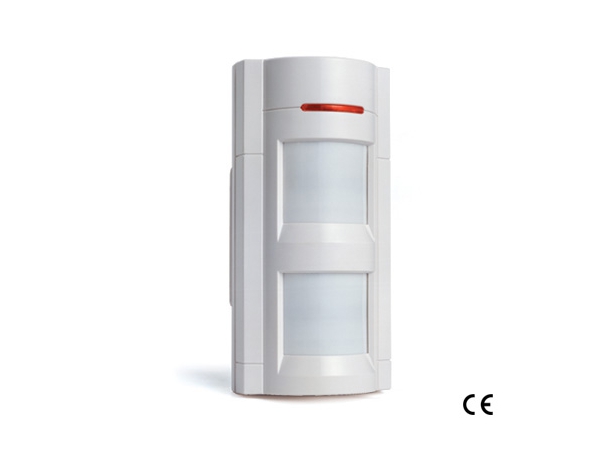 LH-931I
Outdoor Detector,LH-931I

This outdoor detector is waterproof and is ideal for outdoor environment.

Features
1. The outdoor detectoradopts microprocessor.
2. It is fully sealed bug immunity and can immune to pet with weight below 20KG.
3.This outdoor detector can collect signals by dual sensor and thus avoid false alarm.
4. Its wide-angle lens and curtain lens is optional for different locales.
5. LED ON or OFF optional and pulse count optional
6.The detector is designed with special filter lens with white light immunity 10000 Lux.
7.Its temperature auto-compensation can adapt to environment change.

Technical Specifications
1. Operating voltage: 9~16V DC
2.Operating current: ≤28mA(12V DC)
3. Detection distance: 12m
4. Detection angle: 110°
5. Warm-up time: 60 sec
6. Pulse count: 1P and 2P optional
7. Mounting mode: wall mounting
8. Mount height: optimal height 2.2m
9. Operating temperature : -10℃~50℃(14℉~122℉)
10.Relay output: N.C./N.O. optional, contact rating 28VDC, 80mA
11.Anti-tamper switch: N.C. without voltage output, contact rating 28VDC,100mA
12.Size: 150mm×73mm×48mm

Longhorn is a major manufacturer of outdoor detector, based in China. We offer various types of products such as outdoor detector, combustible gas detector, smoke detector and so on. Our products are high quality and competitively priced. Our full chain of manufacturing fire alarm detector, dialing burglar alarm can be completed in China, even in one city. Our lower manufacturing cost can save your purchasing cost. A more detailed description of our product is shown on the page.





Feedback Form
Other Products
Share
Tags
PHOTOS