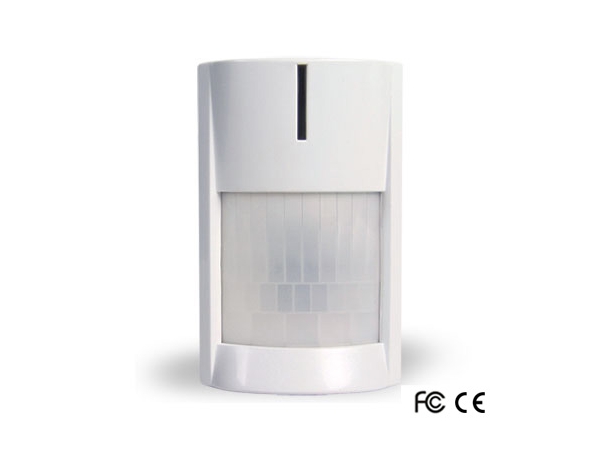 LH-980A
Dual PIR Detector, LH-980A

Features
1. The detecting range is optional for far or near.
2. The dual PIR detector adopts 8-bit low power MCU processing
3.LED ON or OFF optional and pulse count optional
4. The detector can reduce false alarm by using auto temperature compensation.
5. It is designed with SMT and high EMI/RFI immunity.
6. Alarm output NC or NO optional for different alarm controller
7.The detector has 3 installation methods for optional andis convenient to install.

Technical Specifications
1. Working voltage: DC 9~16V
2. Operating current: ≤18mA (DC12V)
3. Detecting range: 12m/18m optional
4. Detecting angle: 110°
5. Sensor: Dual infrared sensor of low-noise and heat-release
6. Pulse count: Grade I (1P) Z、Grade II (2P)
7. Installation method: Wall mounted
8. Installation height: 2.2m is recommended
9. Operating temperature: -10℃~ 50℃(14℉~122℉)
10.Relay output: NC/NO optional, contact capacity 60VDC, 100mA
11.Anti-tamper: NC without voltage output, contact capacity 28VDC, 100mA
12. Size: 96mm×59mm×46.5mm

Longhorn is a China dual detector manufacturer and supplier. We offer dual detector, and wireless detector, mirrored PIR detector. Our high quality products are offered at competitive prices. Longhorn is located in China, and the full chain of manufacturing wireless door detector, fire accessory can be completed in China, even in one city. Lower manufacturing cost saves your purchasing cost. The more details of each product are shown on the page with description.





Feedback Form
Other Products
Share
Tags
PHOTOS