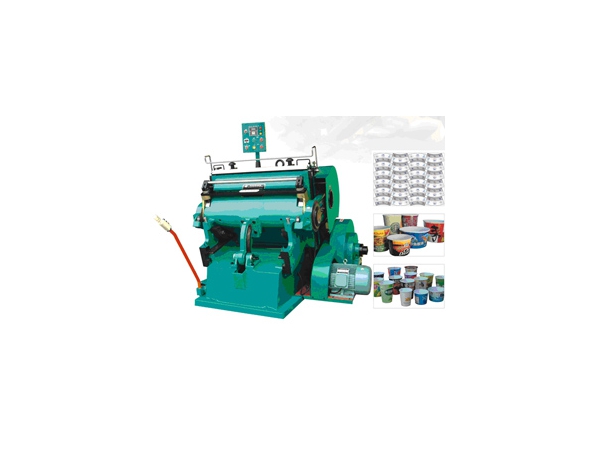 Creasing and Cutting Machine
Creasing and Cutting Machine
Description of Creasing &Cutting Machine:
PYQ203C Creasing &Cutting Machine is a special equipment for creasing and cutting various kinds of ordinary paperboard, corrugated paperboard, plastic and leather products. It is applicable for printing, packing decoration and plastic industry.
Features of Creasing &Cutting Machine:

1. The main part is made of high-quality material with strong strength.
2. Single-disc electromagnetic clutch keeps it run smoothly and steadily.
3. Operational height is arranged reasonably and the moving bed can open at its optimum angle
4. Electrical system is designed according to IEC standard.
5. The single operation, the continuous operation and opening dwell, help to make sure the safety system reliable
Technical parameters of Creasing&Cutting Machine:

Paperboard Dimension:930×670mm
Speed: 23±2 strokes/minute
Rule Length:<25m
Total Power: 380v 50Hz 4kw
Overall Dimension: 1720×1530×1620mm
Weight: 3000kg
Feedback Form

Other Products
VIDEO

Share
Tags
PHOTOS